Step 3 : Onboarding
The third stage of the employee lifecycle is the employee on-boarding stage.
Hiring and on-boarding take time and cost money, but they are crucial steps to building a productive workforce. They are two important processes that impact employee engagement, retention, and your employer brand. A high-quality hiring process enhances your employer brand and improves your recruiting process by attracting candidates to your organization, as well as better enables you to hire the right people when you need them. For a process that's so important to workforce development and business success, on-boarding quality doesn't always get the care and attention required for a great candidate experience.
You may think the work of recruiting and hiring is over when an offer is accepted, but that is just the middle part of a process that begins long before the candidate even comes in to interview. With so many steps in the recruitment process, and often a limit to recruiting resources, it can be easy for hiring managers to just breathe a sigh of relief when a new person is hired. But that's when it's most important to pay attention to how the candidate comes into the company and how they experience your hiring process.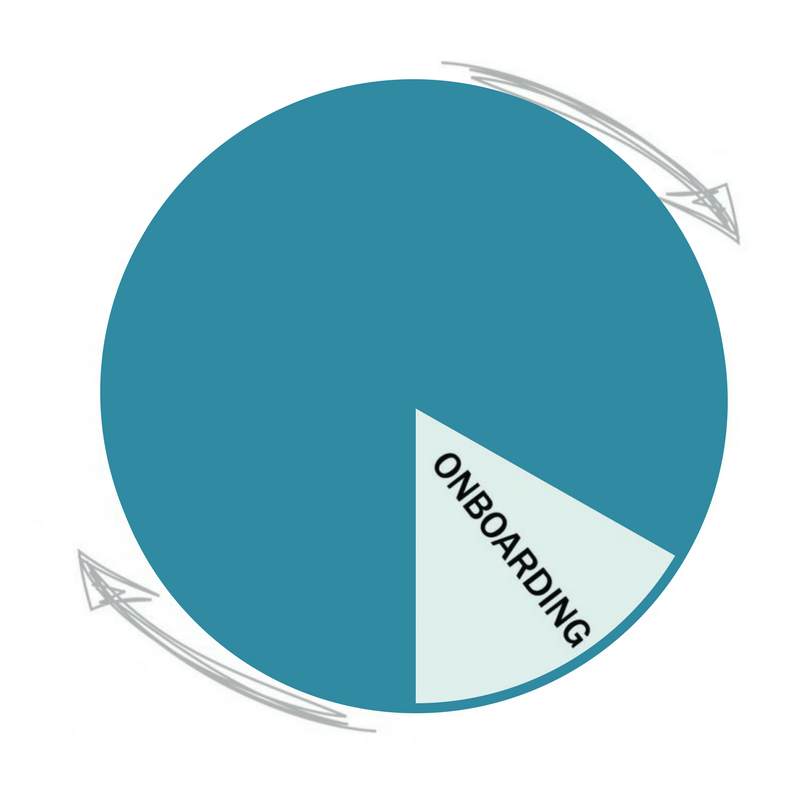 How Rezoomo can help : 
As discussed earlier Rezoomo can help you save time when hiring allowing you to free up your schedule to concentrate more on the interview and on-boarding stage.  Using Rezoomo easily allows you to send personalized rejection letters to candidates that you do not wish to take further in the interview process.
Rejection emails may seem cold but applicants prefer to receive them than being left in limbo. It also contributes to your employer brand as your company will be considered a company that cares about all candidates whether they are successful or not.
Tips to succeed in the On-boarding stage
Here are four great methods to ensure that a new hire on boarding goes smoothly for all concerned.
Have a job description
A job description doesn't need to be long and academic. Have a one single page approach, where you list the most important duties, as well as experience and skills.
Discuss your company values and vision
In the first few days, it is vital that you sit down with the new employee, and take them through your company values and vision and what they all mean. Ask your recruit what the values mean to them, and if they have any questions.
Outline your expectations clearly
Although your role description will carry some of the detail, it is important to lead each employee through the expectations you for them, along with why they are important to the company success.
Follow up regularly
Don't just complete your first weeks induction and leave it! Schedule a face to face with the new employee after a few weeks, and find out what is going on with them, what challenges they have found integrating with your team, etc.
Join these great companies and more hiring on Rezoomo.com 

If you liked this you might also like : Employee Life Cycle & Rezoomo for Successful Hiring [1]