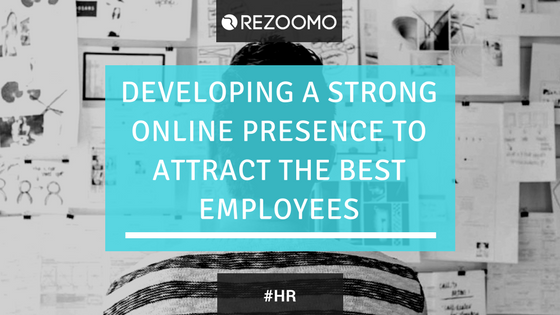 Building a talented team is important for any company but where do you start ? Job-seekers always go to one spot when searching for jobs and that is online. That is why it is important to sustain a  strong online presence across all platforms , keeping company profiles updated and exciting is just as important than any other strategy.

Your online presence is of course your book cover to your company and although they say never judge a book by it's cover, when it comes to job-seeking the reality is many of us do .  So how do you attract top talent using your online presence.
Website 
Your website is the front cover to your business. It is the center of everything and the first stop for those job hungry job-seekers.  The important thing here is to keep your website user friendly, is a well known fact that you only have 3 seconds to capture the attention of your audience, so take design into consideration when building it and give it something that will add dept to your online image.  A main feature that you should consider having is a careers page that really sells your brand , what you are all about and what you have to offer.
Social Media
Create a space that excites potential candidates, social media is the hub of your online presence. Generate lively and genuine content, shout about your employer brand.
Don't forget to have an active social presence as an employer also. Post your latest job openings and really showcase what you have to offer a candidate. Post pictures of staff days out , award ceremonies and more importantly the work environment, as this could possibly be  a candidates  next work place and you want to create a buzz about it.
Do you want to attract top talent , save time , money and promote your employer brand whilst hiring top talent ?
Then contact us for a free demo today at Rezoomo  and take control of your recruitment.