Last week we covered the top ten most stressful jobs  so this week we are going to take a look at the top ten least stressful jobs , just to balance it all out.
No jobs are a walk in the park (unless you are, of course, a dog walker who does ramble through a park), but some are definitely more or less stressful than others.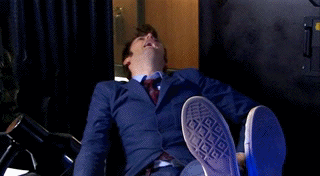 Okay, enough of the chit chat, let's take a look at the list. Here are the top ten least stressful jobs according to CareerCast :
Diagnostic Medical Sonographer
Compliance Officer
Hair Stylist
Audiologist
 University Lecturer
Medical Records Technician
Jeweler
Operations Research Analyst
Pharmacy Technician
Medical Laboratory Technician
So there you have it: the least and most stressful jobs of 2017. Now excuse us while we go Google how to train as a Pharmacy Technician ………
---
Would you agree with this list ? Leave your comments below
Check out all of the current exciting opportunities at Rezoomo.com  and sign up for our newsletter . You can also Like us on Facebook for the latest job updates in your area .


You might also like : Top Ten Most Stressful Jobs have been revealed