It's no secret that happy, satisfied employees are a key ingredient to a successful company. But what really motivates people?
Traditional thinking follows that the more you pay someone the more loyal and satisfied they are in their job.
But, the truth behind employee motivation is a more complicated mix including praise, autonomy, and leadership opportunities. Take a look at the list below for more on the many factors involved in motivating employees.
1 – Words of Affirmation 
Encouraging and affirming words can reinforce employees desire to feel wanted or needed.
2 – Acts Of Service
Helping employees get tasks done or working collaboratively on projects can motivate employees by giving a sense of teamwork and purpose.
3 – Quality Time 
One on one time with a manager or other co-workers can lead to better insight into the employee needs and can increase motivation
4 – Acknowledgement Of a Job Well Done 
This could be expressed through a high five, fist pump or a congratulatory handshake.
5 – Tangible Gifts 
The key to an appropriate gift in a workplace is thought, not the amount of money you spend on the gift. Taking the time to notice what your employee likes (coffee, chocolate, sport , books) and buying them small related gifts is a great way to motivate your workforce.
6 – Prioritize Work-Life Balance
Encourage employees to take vacation time. A culture that prioritizes work-life balance, yields increased productivity and overall happiness in the workplace.
7 – Have an Open-Door Policy
A simple "thank you" or "please" goes a long way with employees as they feel appreciated. Give employees room to expand on their own ideas. When employees feel that their voice matters, they, in turn, feel confident about their positions in the company and that they have more at stake than just a paycheck.
8 – Show Them the Bigger Picture
It's important that employees understand the bigger picture and can see how what they are doing in the moment will eventually contribute to an end goal. Give them tasks and projects to work on to challenge them and make sure they understand how this fits into the big picture.
9 – Set Smaller Weekly Goals
You want lofty ambitions but set up smaller goals along the way to keep people in it. Rather than make a billion this year, focus on getting 100 new customers this week-something that will get you to that billion. Then reward the team for achieving the goal with an afternoon off, a party, etc.
10 – Radiate Positivity
Pumping energy throughout the office is a great way to motivate staff. Play music, have fun ( it doesn't always have to be so serious) have a joke and play some games. We work hard, we have to play hard too.
Do you motivate your employees? If you do what things do you do or what incentives do you have in your workplace to keep your employees motivated? Leave your answers in the comment section below.



Looking to improve your hires? Contact us today to get your FREE trial and to request a demo of Rezoomo,  the only time and money saving recruitment tool you'll need!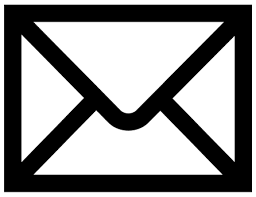 Liked this you might also like: Infographic: The importance of social media in recruitment marketing