First impressions are everything whether it be in an interview, business meeting or networking event. We always want to put our best foot forward. There is nothing like being yourself. But when it comes to important meetings it is best to be prepared and leave a great first impression with these simple tips and tricks!
Share your interests 
Even if it is something small look for something that you might share with another person, it could be something as simple as a TV programme or as in-depth as a podcast that you found interesting. Don't be afraid to share so that you can find common ground even if it is something that you dislike (but don't go overboard)
Research, Research, Research! 
You have a meeting, networking event coming up and you have found an events page with a list of people who will be attending. There is one easy way to research what these people are all about and that is a good old Facebook stalk. Don't act coy we all do it and in this situation, it should be no different. Have a look at their page and keep an eye out for common interests you might share like: What college they attended, what hobbies they have, pages they like etc. really have a good old nosy. It will also help you if you get stuck in one of those awkward silences.
Pick up on their body language
Mirroring is a huge compliment. When talking to somebody mimic their body language. We don't mean every little thing you don't want to come across as crazy. Small little actions like face gestures if they are talking about something with excitement show the same enthusiasm and if they smile or use their hands when they talk try to do the same.
We are launching our new Digital CV Builder soon , want to be one of the first to try it out ? Then Sign up for our newsletter below. 
Search all of our exciting roles on Rezoomo Jobs or sign up to Rezoomo Newsletter below for the latest job vacancies and career advice.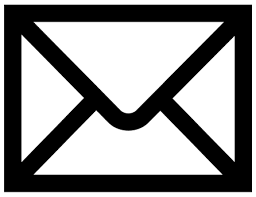 Like this? You Might Also Like Do You Leave An Interview Without Asking These Questions?
</bo