Ninja, Rockstar, Guru and Jedi are just some of the buzzwords recruiters are being encouraged to use when writing job titles.
Why ? to attract potential candidates to their jobs. Is this something that works? Well, ask no more because we have done the research for you and here are the real results from real job seekers.
We recently conducted a survey with 100 participants throughout Ireland and the UK on their thoughts of buzzwords being used in job titles and if they think they are relevant or would they be put off applying for jobs because of them.
Here are the main takeaways (scroll down for the infographic) :
Importance of Job Titles : 
67% of the participants said that when applying for a vacancy the job title plays an important role. 11% said it doesn't matter and 22% think that it might play an important role.
Buzzwords In Or Out :
Participants, where asked, would words like ninja, guru, jedi, etc. put them off applying for an advertised position.
34% said it wouldn't.
17% said that it might put them off applying for a position if buzzwords were used.
Leave it out! Buzzwords are on the decline
When asked why participants wouldn't want to apply for jobs with buzzwords in the title they said:
"I chose jobs on how they're going to look on my CV when I apply for the next role. I also want to be taken seriously."
"It sounds like the company doesn't take the role or careers very seriously. Also gives me the impression that management are immature."
To view, all of the comments view the full survey results here
They wouldn't shout about it
When asked if they would share their job titles with family and friends if they contained buzzwords the participants said :
Yes, it sounds cool – 22%
No, they would be too embarrassed – 64%
They might but only if their friend or family member shared a similar title – 14%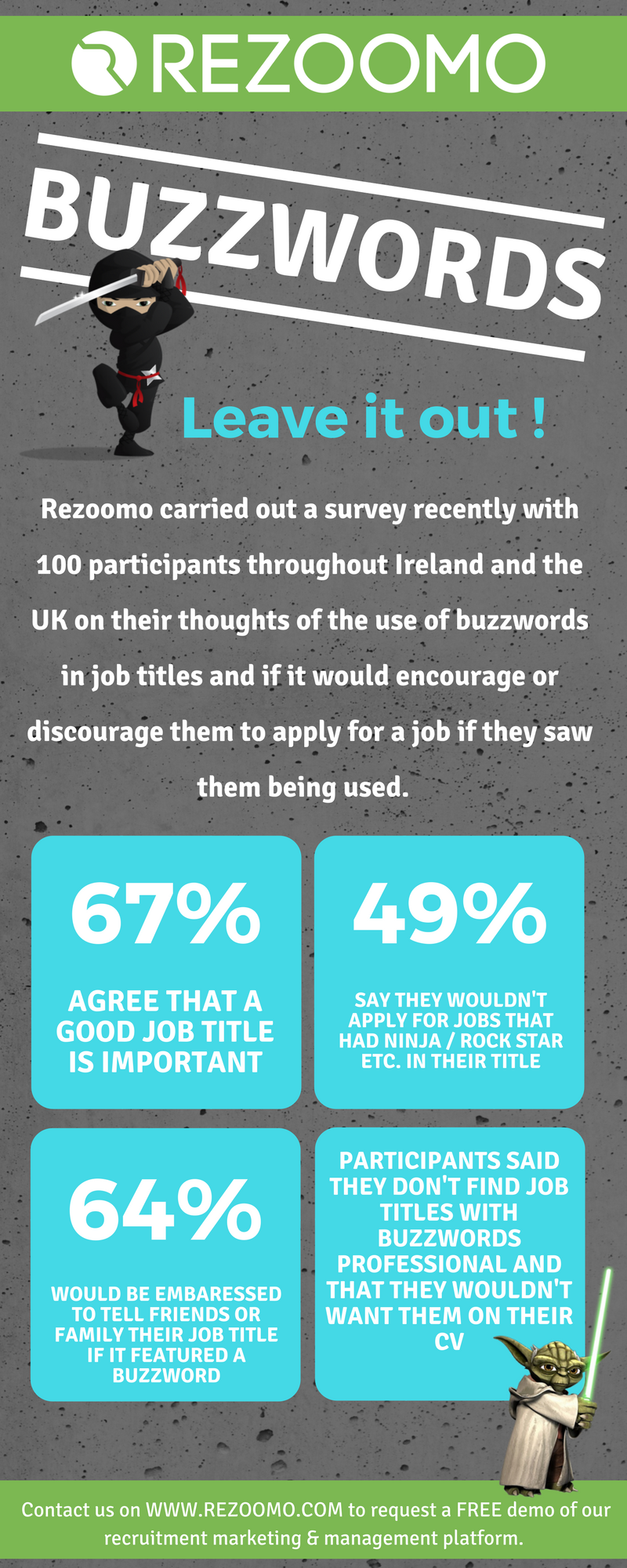 ---