Be Your Authentic Self
Recently, I presented about the importance of Inclusion and How Storytelling Connects.  In that presentation, I repeated, on purpose, that one of the most important things in life is to be your authentic self.  Why?  Because we are at our best when we are our authentic selves and this applies to both our personal and professional lives.
For a quarter of my life, I never felt comfortable in my own skin and felt like I was not my true self.  I was pretending to be someone I wasn't.  Over a decade later, I couldn't be happier.  Why?  Simply, I am my own true authentic self.  Since being true to myself, I couldn't have a better life.  Sure, life has its ups and downs but it truly is so much easier when -YOU ARE YOU-.
Wait, Inclusion does what?
When you are your true self, you'll notice how that is when you are at your best. This includes coming up with great ideas, having a clearer vision, communicating more effectively with others, etc.  Obviously, this enhances your inner being but who else benefits?  You got it…your employer.  Inclusion enhances performance which in return increases retention and an employer should also see higher revenue. Organizations with inclusive cultures are 2X as likely to meet or exceed financial targets.
Deloitte reports that teams with inclusive leaders are 17% more likely to report that they are high performing, 20% more likely to say they make high-quality decisions, 29% more likely to report behaving collaboratively, and have a 10% improvement in perceptions of inclusion that increases work attendance by almost one day a year per employee. In turn, this reduces the costs of absenteeism.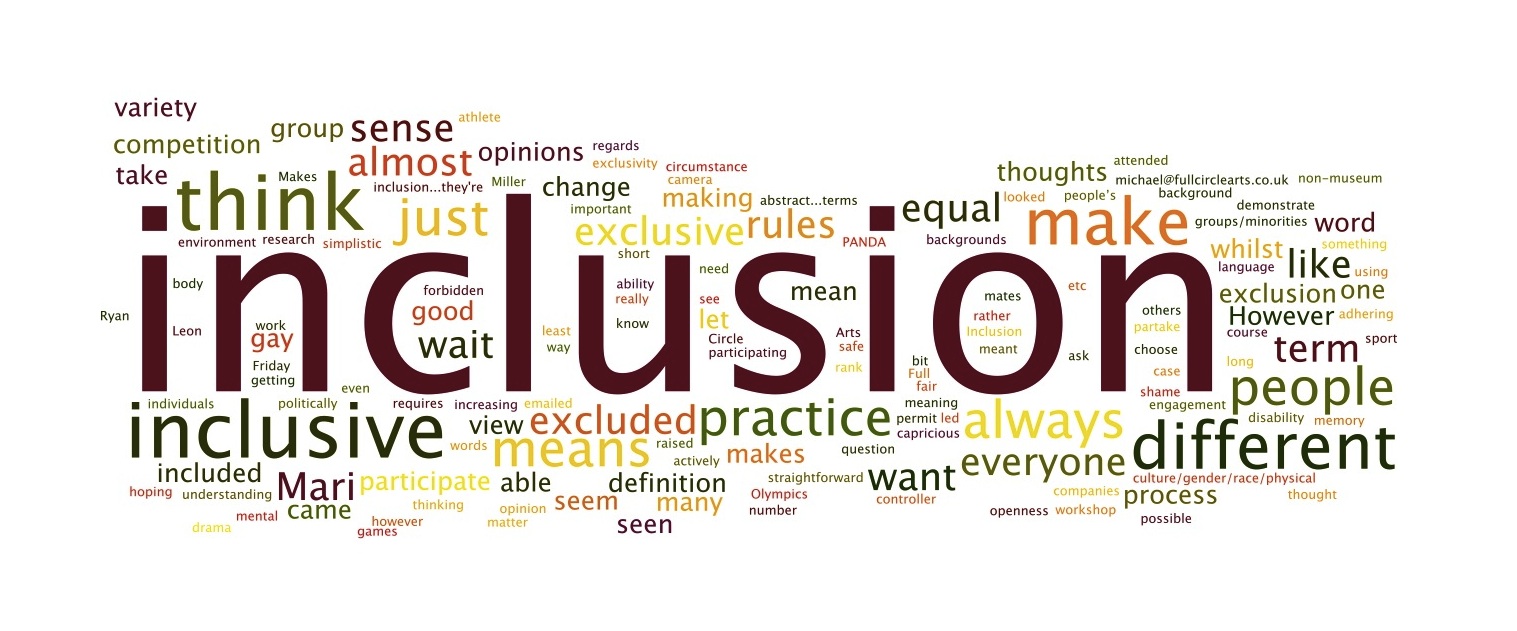 No culture can live it if it attempts to be exclusive
Mahatma Gandhi said, "No culture can live it if it attempts to be exclusive."  Inclusion refers to the degree to which diverse individuals are able to: use their voice, participate in the decision-making processes within a group, increase the amount of power they have within that group, and people of all backgrounds feeling like they actually belong.
HRDive reported that Sephora (the cosmetic retail giant) who has approximately 16,000 employees, closed its stores, distribution centers and corporate offices the morning of June 5th to hold an inclusion training workshop.  Sephora released as part of its new D & I marketing initiative: "Sephora believes in championing all beauty, living with courage, and standing fearlessly together to celebrate our differences.  We will never stop building a community where diversity is expected, self-expression is honored, all are welcomed, and you are included."
Connecting Inclusion with storytelling…How do both connect?
Storytelling connects with inclusion because telling our individual story helps us connect to other people and hearing that story also helps us connect.  Unique experiences are assets that make us better employees, better companies and by extension better societies.  When you tell your story, highlight something unique about your personal history, D & I experience or commitment.