Any good recruitment team knows employer branding is a key part to a strong hiring strategy. With that comes content marketing and trying to figure out what candidates want when they read about your brand can be difficult.
So whether you are just starting out or you are looking to discover new ways to revamp your employer brand, here at Rezoomo.com we have put together a list of what potential candidates want to see when they visit your page.
Values 
The most important type of content to include in your employer brand focuses on your companies values. Potential candidates want to see that your values are actually important to you and that they aren't just something you are spouting out.
Posting on your social media platforms about topics such as – The latest advancements in gender equality or other value related issues can help to motivate individuals to apply to your companies roles. Whatever your values or missions are, make sure you are talking about them to bring them to life.
Employee Testimonials
You can shout from the rooftop about how great your company is to work for, but genuine testimonials from existing employees make a trustworthy source and is an excellent way to engage with potential candidates.  Make sure that any videos that feature your employees don't come across as scripted.
Current employees always make the best recruiters and ambassadors, so let them help spread a genuine message about why your company really is a great place to work.
Financial Status
What candidates want to know about this is, if a company is financially stable and is assured of future growth. If the applicant doesn't see the opportunity for future promotions, salary increases etc. due to lack of finances they may worry about career progression for themselves as potential employees.
Diversity / Culture 
Diversity in the working place is becoming an increasingly important element to candidates and employers alike. It makes up a part of the bigger picture of a companies culture. One of the main things candidates look for now is content that reflects your culture and promotes a diverse workplace, if this is something they struggle to find they may be discouraged from applying to your roles.
Many companies share stats related to diversity and inclusion in their workforce. You should consider sharing your own stats as part of your strategy to attract talent.
FAQ Section 
Many companies don't even realise the benefits of having a frequently asked question section on their page. You can easily attract candidates to your roles by providing answers to questions like what number bus is closest to you? What is your interview process? What clothes should be worn to interviews? Do you provide training for particular roles?
Think about questions candidates are likely to ask before they apply to your roles and ones they would have when attending interviews.  An engaging FAQ section can also help with your SEO rankings.
Get more tips & advice on building your employer brand with our guide – 10 Steps To Building A Succesful Employer Brand available to download now for free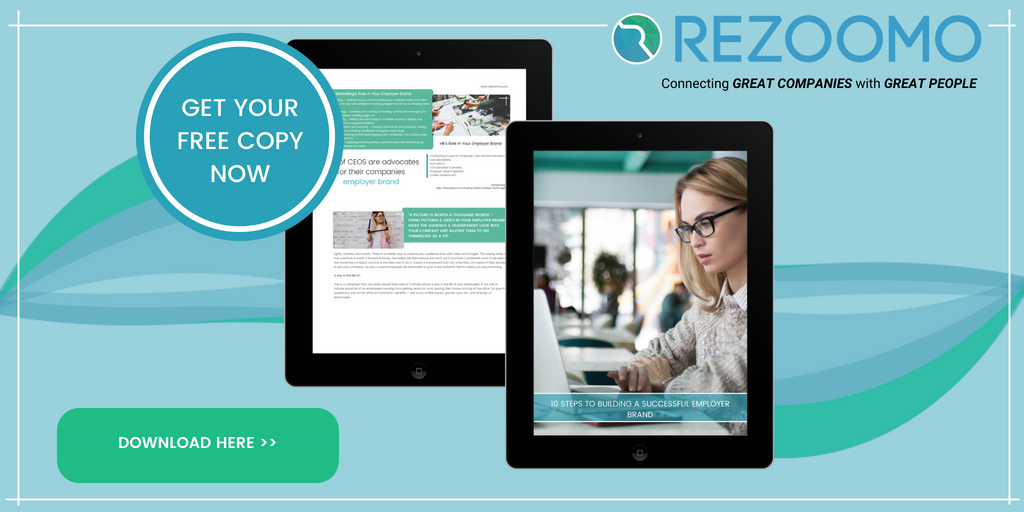 ---