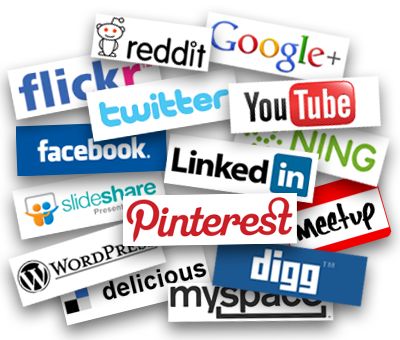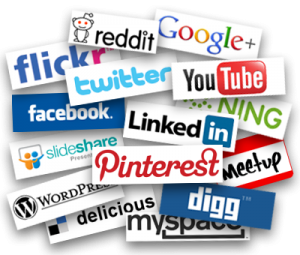 Social media is a pervasive part of most people's lives. Millions and even billions of users are on Facebook, Twitter, Instagram and more every day – and it isn't just to waste time or play games.
Social media plays an important role in connecting us to friends and family and reconnecting with long-lost classmates and coworkers. However, social media is a public place. It's likely that potential employers can see what you post – and many are now using it to determine whether candidates are a good fit for their organization. In fact, it's estimated that one-third of employers now analyze a candidate's social media presence before making a hiring decision.
There's no question – the presence that job seekers create on social media can make or break their chances of landing a dream job. The good news? Social media can actually benefit your professional life and help you advance your career goals – if you manage it correctly.
Potential risks
Interviewees are on their best behavior during job interviews, which makes it hard for hiring managers to determine if they're really a good organizational fit. That's why employers are turning to social media to get a better look at who candidates actually are, and to weed out candidates who might be a risky investment.
The biggest red flags for employers? Inappropriate posts and photos, evidence of excessive drinking or drug use, bad-mouthing previous employers, and anything that is offensive to other races, religions or genders. Before applying for a job, dig through your social media accounts and delete any old posts or photos that are potentially questionable. Don't just stop at the obvious. Take down any posts that make you seem lazy or unmotivated, too, and remember to go way back – many of us have had social media accounts for years, and the things we thought were cool in high school might not look so great to a potential employer.
Another problem? The frequency and timing of your posts. While employers might not care if you over-share photos of your cat, they may care that you shared 48 of them during the time you were supposed to be at work. If you're looking for a new job, get rid of any evidence that suggests you are doing personal things on company time.
How social media can help
It's always risky to put yourself out there on a public platform like social media. But social isn't all bad. In fact, it can actually be extremely beneficial in helping job seekers secure a job. If an employer likes what they see on social media, it could help a candidate stand out from the crowd.
45% of employers who check out potential hires on social media are looking for more information about a candidate's qualifications. Savvy candidates can use this to their advantage by posting content and engaging in conversations that make them seem knowledgeable about their industry or field. Stay caught up on industry news and trends, and post links to relevant articles. Follow influencers, keep up with popular hashtags, and engage in professional discussions on Twitter and LinkedIn.
The most important thing? Act like a professional, whether you're posting personal or professional information. That means using full words instead of slang and checking your posts for spelling and grammar. Good verbal and written communication skills are a critical component of most jobs – use social media to demonstrate that you have them.
Think strategically
Going forward, don't just think about your social media accounts as a way to connect with friends and family. Think of them as potential benefits to landing your dream job. That means thinking about social media strategically.
Keeping your personal life personal is the key to stopping it from harming your current or future career. If it won't impact your chances of getting hired, enable privacy settings on all your social media accounts so that only your followers and friends can view them. If social media is integral to your professional identity (read: if you're a social media marketer or related position), consider making a separate account: one for friends and family, and one for professional contacts. In either case, avoid posting anything that could be considered offensive, including profane language, inappropriate photos or even harsh political opinions. Additionally, use caution when liking other posts, as they often show up on your profile too.
Another way to safeguard your privacy? Segregate your contacts into personal and professional groups. Connect with only your close friends on sites like Facebook and Instagram. Leave your professional contacts for sites like LinkedIn. This allows you to connect with your boss, coworkers, or future employers without revealing too much about your personal life – and without hurting yourself on the job hunt.
Do you use social media as an asset in the job hunt? Have you ever had an employer check you out on social? Tell us about it in the comments.
---
Looking to start your jobsearch? Check out our latest roles on Rezoomo now
---