Joanne McDonagh, head of Digital Marketing & Content Specialist at Rezoomo, won First Place in the Talent Acquisition Category of Human Resources Today's 2017 MVP Awards. Our judges and audience at HRT had hundreds of nominated articles to read through, so her article, 2018 Trends in Candidate Experience – What You Need To Know, really was the best of the best! Now that it's been a few months since the conclusion of the awards, Shelley Trout, editor at Human Resources Today, has some questions for her.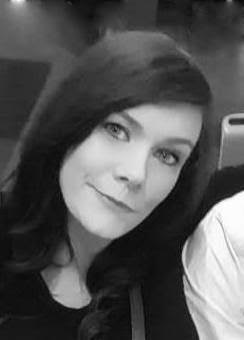 How long have you been blogging?
I have been blogging for Rezoomo just coming up to 2 years now.
What do you like best about blogging?
Being able to provide HR professionals with knowledgeable content that will assist them in their roles. I enjoy researching topics and gathering insightful information. It allows me to provide content that will help aid HR professionals solve any challenges that they may face in their day to day tasks. I like to think of the Rezoomo blog as a go-to educational resource for anybody in the recruitment industry. 

Your winning article is about predicting HR Trends in 2018. Can you give a brief summary of your take on the subject? Have you seen any of your predictions come true yet?

It's hard to deny, that for the past few years traditional recruitment practices have been rewritten. Every year new recruitment trends begin to surface, changing the way companies hire.
Toward the end of last year, I wrote an article on candidate experience and how we would see it becoming a huge trend in recruitment. I certainly have seen this prediction come true, with more and more HR professionals valuing the candidate's experience in the war to win talent and aligning that with employer branding, it is a trend that you simply cannot afford to ignore if you want to succeed in recruiting quality candidates.

What's one of the most important trends you've seen, that you didn't mention in the article?

Workplace wellbeing, this was another trend that I also wrote about towards the end of last year. It is becoming such an important practice for employers to take notice when it comes to their employees' wellbeing. So many more companies are introducing workplace well-being programmes into their culture and creating awareness about mental and physical health. Many companies want their employees to feel engaged, appreciated and cared for and it is important that employers embrace that. 

In your opinion, what's the best article you've written in 2018 so far and why?

Candidate Experience: The Facts – I wanted to write a follow up on my winning article and provide HR Professionals with a deeper insight into the candidate experience. I think that this trend really needs to be noticed by companies in order to make sure that they truly value their candidate's experience. I don't think that people realise the true impact that something as small as not sending a 'regret' email can have on their companies employer brand. I just wanted to make sure that HR professionals had the facts, and the statics to back them up, to show the real significance of this trend.

What did you want to be when you grew up?

A singer. I idolized Tina Turner, but let's leave the singing to her and the blogging to me 🙂
As you can see, Joanne really takes an experiential approach to HR – both on the applicant and employee side. Employees and candidates everywhere can breathe a collective sigh of relief when that kind of attitude is applied to the workplace. Keep pushing for companies to value their employees and candidates, Joanne! And thanks for answering our questions. Hope to see your articles in our nominations for the 2018 HRT MVP Awards!
---