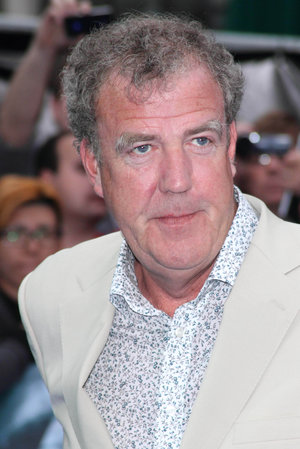 Every recruiter or hiring manager has come across a red-hot job candidate who also happens to be a risky hire. They have the experience, they have the skills, they have the dynamic background and they have that elusive 'x' factor which makes them a candidate in a million. But with those kind of fireworks also comes fire.
I'm talking, of course, about people like Jeremy Clarkson. Love him or loathe him, Clarkson is undeniably a powerful and influential man who makes companies substantial amounts of money. He's a leader in his field. There are few like him in terms of level and renown in the market. If you recruit Clarkson, you know that you're winning a guaranteed audience and a boost for your brand. You also know that you're probably taking on a HR nightmare who will be difficult to manage and may well cause you continuous problems over the course of his employment. So, would you recruit the game-changer that is Jeremy Clarkson in spite of the headaches he'd cause you?
The scenario
Let's say that your client is looking for a high-profile TV personality to ramp up their brand recognition. You know that in light of recent events, it just so happens that the legendary Jeremy Clarkson is searching to find a new job. You decide to take a punt and get in touch with his agent.
Fast forward to the interview, and Clarkson has behaved precisely how you'd expect him to behave. In short, he's come across as something of an opinionated motor-mouth. Despite that, he clearly demonstrated that he's a huge talent and you know he'd be great for the job, if not a great employee. Do you submit him to your client? Or do you write him off as too much of a risk?
The case for Clarkson
Clarkson is a maverick personality. In the industry that he's in, mavericks are needed to build a buzz and garner engagement – meaning that his 'setback' is also a key selling point. Your client wants to stand out from the crowd, and Clarkson is quite the expert in that field. Okay, so he might misbehave, but he'll shake things up and win your client the blend of gravitas and innovation that they're looking for.
Plus, in terms of his skillset, Clarkson is impressive. This isn't your bog standard candidate, this a candidate who is head and shoulders above the average Joes of the market. His fame builds brands, and there's certainly a case to be made for being a wolf rather than a sheep.
The case against Clarkson
Every client wants a candidate who is a strong fit both in terms of their skills and their cultural fit. Clarkson has the former in abundance, but is lacking the latter. As a nonconformist, there's a high chance that he'd put a spanner in the works and cause clashes with both people and policies. When you recruit somebody who is a law unto themselves, you're inevitably asking for a certain degree of trouble.
Hiring a maverick is a big gamble and could cost you financially and professionally. Clarkson would spark innovation, but whilst doing so he'd create conflict. Existing employees would feel uncomfortable, and personnel in HR jobs particularly wouldn't thank you for your decision. There'd be no simplicity with Clarkson on board, but there would be a great deal of friction bristling beneath the surface.
The big question
So, is Clarkson worth the potential dramas? The BBC have said no, and so too have Sky and Channel 4 according to recent reports. But it's safe to bet that Clarkson won't be unemployed for long.
Let's be frank, in an alternate universe Steve Jobs might not get hired for a job in Apple, given his famous rants and idiosyncratic behaviour. Richard Branson is also a maverick and therefore a dangerous hire, but who wouldn't want him to transform their business? He might not be a super-rich entrepreneur, but Jeremy Clarkson is an iconic figure who can spearhead huge success. And for that, he's worth the risk.
Provided that you don't micromanage and emphasise expectations around policies, Clarkson could be a manageable maverick employee. Fair enough, you don't want your company secretary to be a fire cracker, and you'll always want people in your operations and finance jobs to be Steady Eddies.
If you want to redefine your company with an employee who makes a big bang, however, you have to take some heat. If presented with the opportunity, that's why recruiters should always take a chance on a Clarkson.
Want To Hear More From Us – Subscribe To Our Newsletter Today. Keep on top of the latest recruitment tips, trends, and insights by subscribing today.
</bo