We have the latest upcoming HR events that you should mark in your calendar around Ireland & The UK.  (simply click on the event to add to your google calendar!)
January 2019 – HR Events


1. Global Insight Conferences Ltd
The Future Of HR & The Evolving Workforce Conference
Mission-Critical Strategies To Cement HR's Strategic Impact & Tackle The Evolving Workplace, New Technologies & The Future Of HR: Real-World Insights To Take Advantage Of New Trends, Innovations, Next-Level Engagement, Talent, Recruitment, Workforce Planning, Digital & Retention Strategies In The Ever-Changing Workplace
New Inspiration For 2019! Why Should 29th January Be The Date In Your Diary:
29 Practitioners Speaking In 1 Inspiring Day
Refreshed, Future-Focused Agenda: Tech & Talent ✓ Future Workforce ✓ Driving Engagement ✓ Technology In The Workplace ✓ Pay & Benefits ✓ Wellbeing & Stress In The Workplace ✓ The Impact Of Brexit ✓ Data & Insight ✓ Optimising HR's Impact
Sister Event Of The Industry Respected HR Conference Series Including The Engaging Employees Conference & The Driving Change Conference
4 Co-Chairs: McDonald's, Travelex, Iceland Foods & BBC News
Interactive Voting
4 Interactive Panel Discussions & Q&A: A) Future Workforce B) Technology In The Workplace C) Brexit Impact D) HR's Impact
6 Facilitated Peer Discussions: A) Retention B) Reward C) Culture D) Employer Branding E) Change F) Measuring Engagement
Event Details – 29th January 2019, 8:30am-5.30pm ,Ticket Prices Vary.
Location – Museum of London Docklands
Register Here – Learn More >>
*********************************************************************************************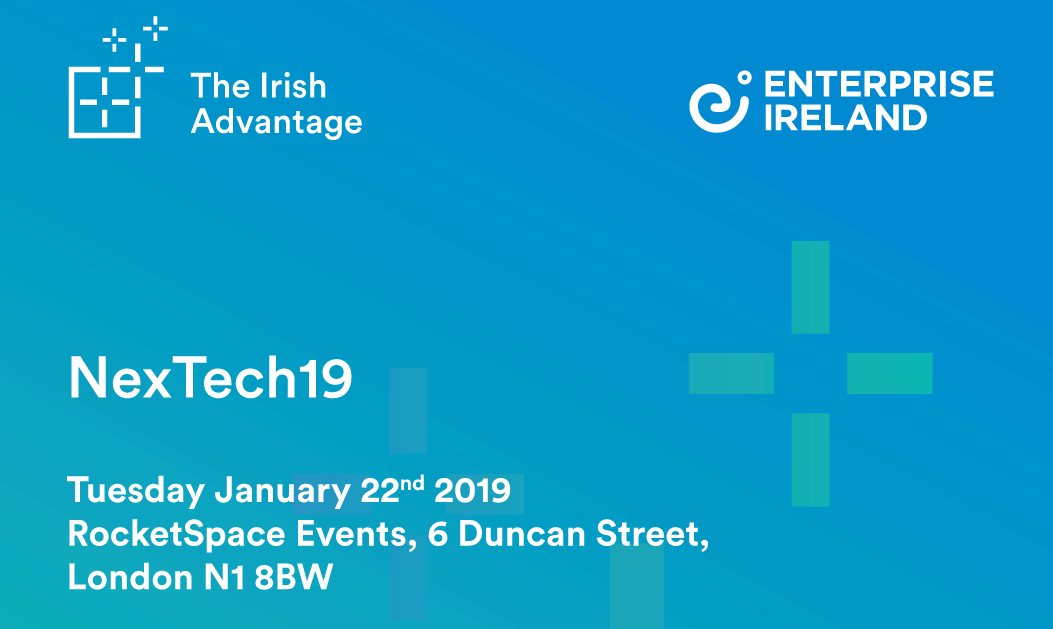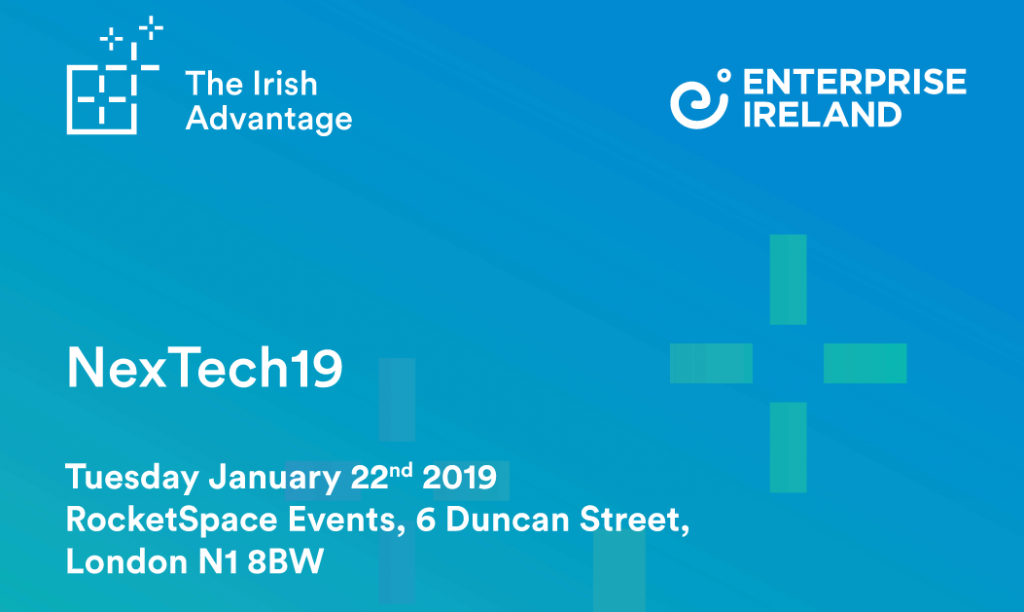 2. 

Enterprise Ireland | Bill Borman
NexTech19
Enterprise Ireland and Bill Borman will host a day-long talent management seminar and networking event, Nextech19 in London. Nextech19 will kick-start the year by looking at potential talent-related topics and trends for 2019 including; Talent Retention, Diversity & Inclusion, People Analytics, and Employee Engagement, and provide an opportunity for Irish talent management companies to engage and network with UK based companies.
***Join us in London on Tues, January 22nd, 2019 where we will be giving a live demo of the Rezoomo Platform in Room 1 at 3:00 – 3:30pm see how we can help you centralize your whole recruitment process and build your employer brand. Tickets are available free (and there are only 100), for recruitment professionals, talent acquisition leaders, and HR Leads.
Event Details: Tues, January 22nd, 2019 | 13:30 – 20:30 GMT  Add to Calendar
Location: RocketSpace Events, 6 Duncan Street, London ,N1 8BW ,United Kingdom
Register Here – Learn More >>
*********************************************************************************************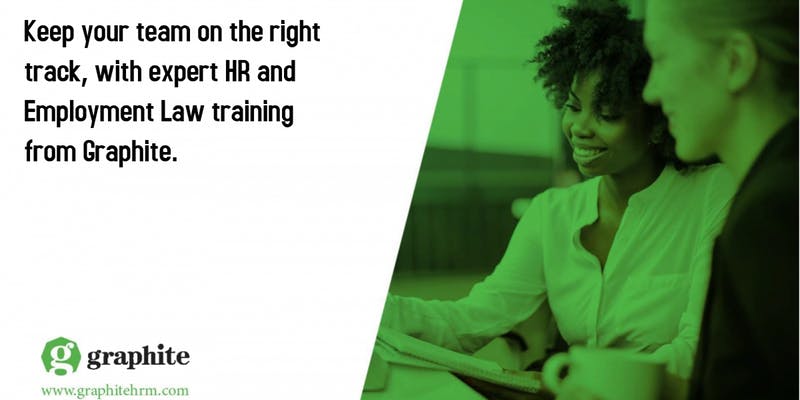 3. Graphite HRM
Employment Law Compliance and HR Best Practice with Graphite
Find it hard to keep up-to-date with the latest changes to employment law and HR legislation?
Is your business prepared for the challenges ahead in 2018/19?
This event, hosted by an Employment Law & HR Expert, will provide the knowledge and tools to ensure your organisation remains compliant and operates in line with best practice.
TO RESERVE YOUR PLACE:
CALL: 01 850 6055
EMAIL:[email protected]
QUOTE: 43773
Event Details:  Thu 31 January 2019 , 08:30 – 12:30 GMT Add to Calendar
Location: Glenlo Abbey Hotel, Kentfield Bushy Park, H91 XD8K Galway
Register Here – Learn More >>
*********************************************************************************************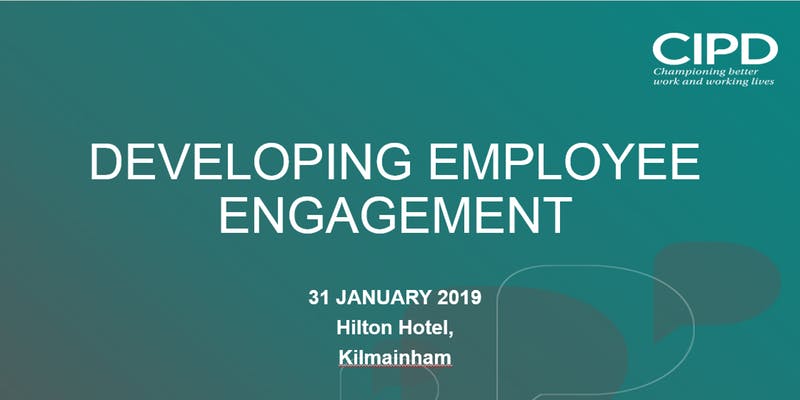 4. CIPD

Developing Employee Engagement Workshop
This one day programme provides you with the tools and techniques that you need to develop and communicate an effective employee engagement strategy in your organisation.

Some of the topics covered on the programme include:

The latest thinking on employee engagement
Stakeholder management and gaining buy-in – working with internal and external stakeholders to develop your strategy
Developing an employee engagement strategy – tools and techniques for drafting your strategy and creating an action plan for your organisation; practical introduction to the process
From plan to practice: practical approaches
Communicating the employee engagement strategy
Selling the business benefits
Action planning
Developing an Employee Engagement Strategy is the right programme for you if you're a professional who helps create and implement employee engagement strategies and would like a broader understanding of the field and what can be achieved.
With group sizes of no more than 16, you'll be able to interact with like-minded colleagues from a range of organisations, and focus on developing your own knowledge, skills and understanding in this area. The small group size also allows you to focus on your business, and understand the steps you can take to embed an engagement strategy in your workplace.
Event Details: Thu 31 January 2019, 08:00 – 15:30 GMT Add to Calendar
Location: Hilton Dublin Kilmainham, South Circular Road, Dublin
Register Here – Learn More >>
*********************************************************************************************

5. HR Division of the Academy of Management 
HRIC 2019
The Third HR Division International Conference (HRIC) will take place in Dublin on January 9-11, 2019. The conference theme is Navigating the Shifting Landscapes of HRM.
he HRIC conferences are designed to better integrate this global community and disseminate HR knowledge to management researchers and practitioners wherever they live and work. Building on the successes of the first HRIC in Beijing, China (June 2014), and the second HRIC in Sydney, Australia (February, 2016), this third HRIC seeks to advance of understanding of HRM in the global context under the theme of Shifting Landscapes of HRM.
When and Where?
9-11 January 2019
DCU St Patrick's College, Drumcondra
Register Here – Learn More >>
*********************************************************************************************

6. NICVA
Financial Wellbeing HR Seminar
This Financial Wellbeing seminar is for HR Professionals to learn how it affects their Staff & Organisation from experts in this field..
We have 3 experts in how Financial Wellbeing affects Organisation.
Charles Cotton Senior Performance and Reward Adviser to the CIPD
Siobhan O'Neill Professor of Mental Health Sciences
Julie Leonard Employment Law Solicitor
When and Where?
Tue, January 22, 2019, 10:00 AM – 11:30 AM GMT Add to Calendar
NICVA 61 Duncairn Gardens, Belfast, BT15 2GB United Kingdom
Register Here – Learn More >>
Have an event coming up in February? Email details of your event to [email protected] to get it featured for free