One of the core fundamentals of recruitment is communication. Through this, we are able to create a connection with candidates and vise-versa. We put out job posts and they apply.  For some candidates, they are successful in their efforts and for some, they are not. For us, it results in finding what we hope are the perfect candidates for the roles. Job done.
You post out more job roles and you realise there is a decline in the number of people that apply. Why is this? What could have happened? You followed the exact same process every time. Except for one "small" thing, you forgot to engage with the candidates. Although connecting and engagement may seem like they mean the same thing they aren't.
Connecting with a candidate means communicating with them. Engagement, on the other hand, means starting a dialogue and this is what helps you create a nurturing relationship with candidates whether they are successful in your recruitment process or not.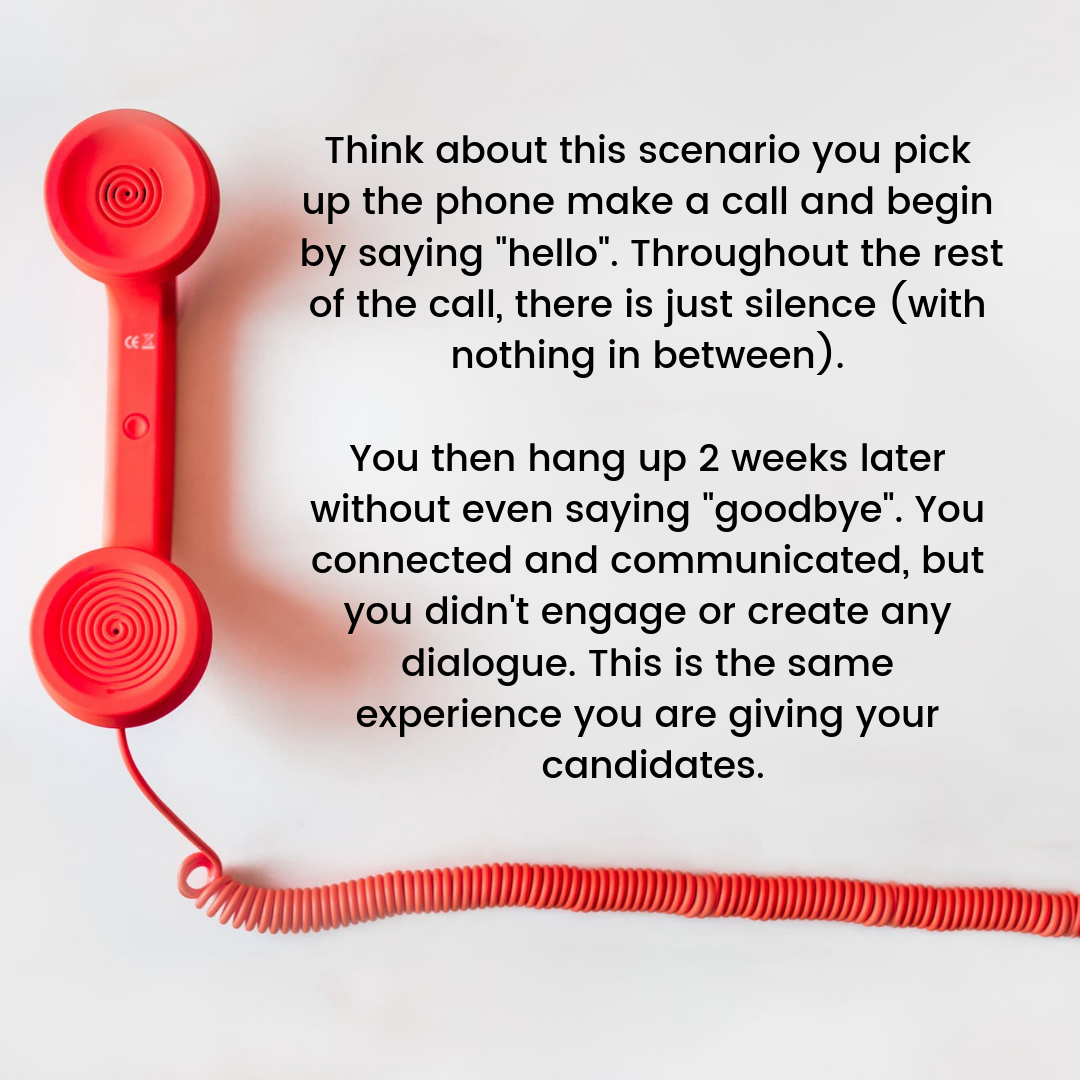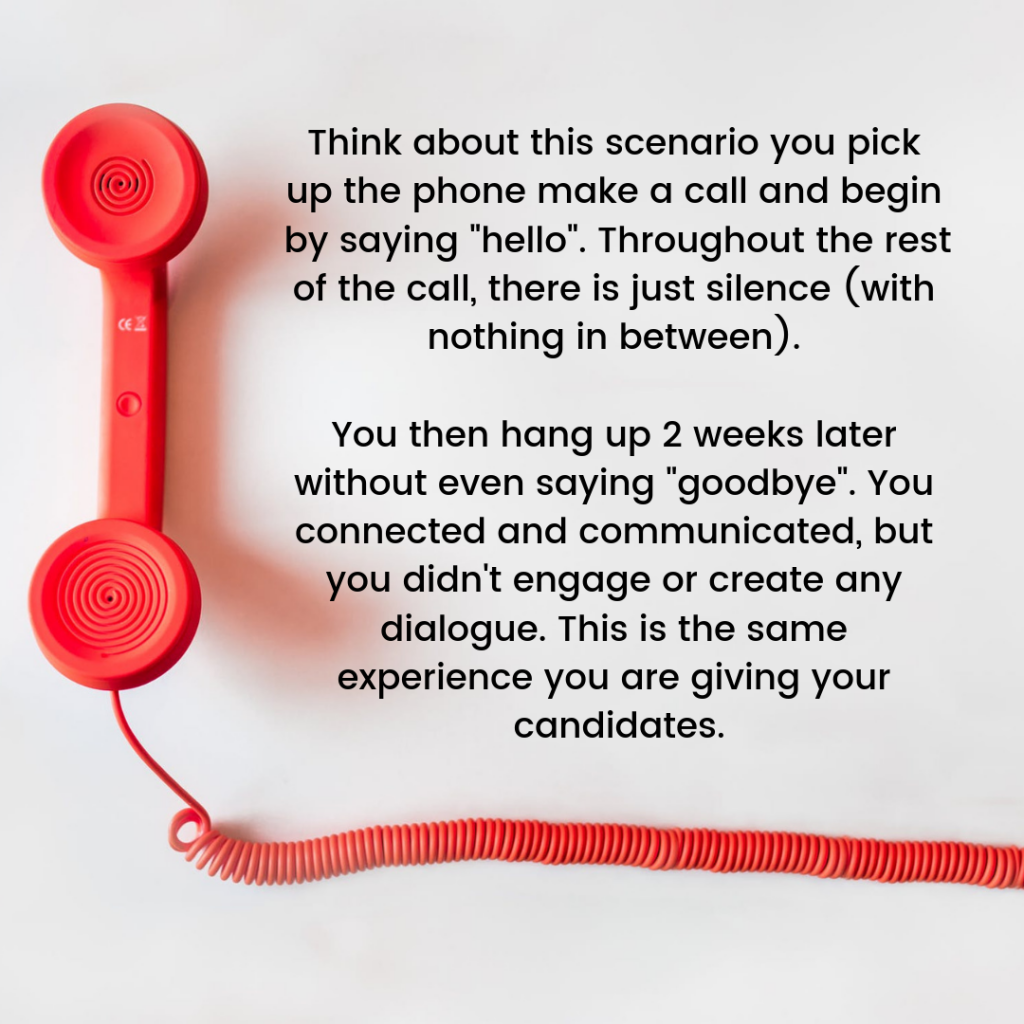 A recent study carried out revealed that 58% of job seekers have a negative impression of a company if they don't hear back after applying. Alternatively, 67% of job seekers said they have a favorable opinion of a company if they receive updates throughout the application process.
HR and recruiting teams historically find it difficult to juggle their time, between various admin roles, alongside other tedious tasks and are unable to commit to the level of engagement candidates seek. In order to provide a more comprehensive experience of engaging with candidates, companies need to stop ignoring the inevitable and allow technology to play its part in order to create a seamless candidate experience.
Technology Steps In
Thanks to the continuing growth of unprecedented technology in recruitment monotonous tasks are steadily becoming a thing of the past and will continue to become even more so. As more processes become automated the candidates' experience will continue to improve which will allow companies to ensure consistant, timely and accurate engagement. In turn, this reduces the time candidates are kept in the pipeline by up to 78% and reducing the time to hire by 51%.
Introducing technology into your recruitment process is a win for everybody. Companies that use AI to help assist candidates throughout their hiring journey create a better level of candidate experience allowing them to attract a higher level of candidates and because of the quality of engagement they receive th ey are more likely to apply for future roles. AI chatbots will become more popular as the year progresses as they allow candidates questions to be answered in real-time.
AI also allows HR to free up their time and deal with more pressing issues and requests in their hiring process. Chatbots take the candidates through the whole hiring process and play a very thoughtful role guiding the candidates from page to page ensuring engagement is available at every touch point.
Engagement will always be an important element of the hiring process and allowing technology to be part of that isn't something that we should shy away from.
Leaving your candidates waiting by the phone or their inbox isn't something that is acceptable anymore.  It is after all about the candidates experience and taking your recruitment process to the next level.