Looking for a career in the culinary arts & catering industry?
This week we have found some of the best chefs around Ireland to bring you some of the best advice and insights into what it's like to work in the industry and how to get into it. Along with some great courses to get your career kickstarted…
Ruairi Boyce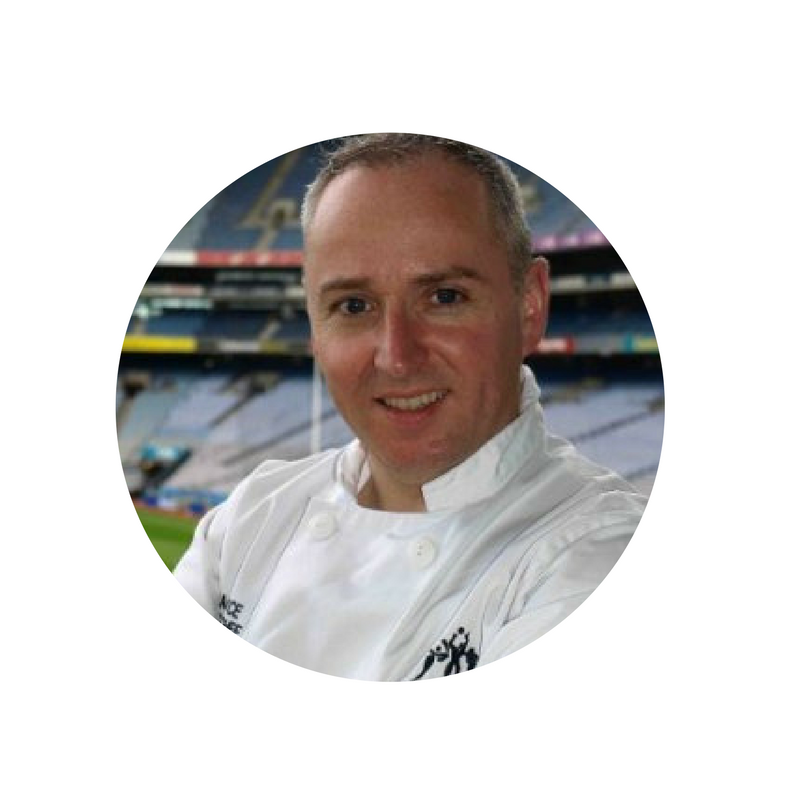 Who am I?
Ruairi Boyce, Executive Chef, Croke Park stadium, Dublin.
Why did you want to become a chef?
I came from a large family, so it seemed like my mother was forever cooking & baking. Well, she was! Convenience food was not really as popular as it is today and was also quite expensive. Everything in our house was made from scratch. My older brother became a chef in the early 1980's and the stories he told us really got me curious about that world. He also seemed to be making a fortune (to me at that time!).
I went traveling after I finished school & inevitably found myself working in kitchens in Europe.
What type of training did you have?
NTCB 1&2, City & Guilds 706/1 & 2.
Various placements through college in hotels in Ireland, but my most valuable training was in the London Gatwick Hilton International. This kitchen was modeled on the traditional kitchen hierarchy & departments. Stations like Saucier, Entremettier, Garde Manger, and the rank system of 4th to 1st Commis, Demi CdeP, CdeP, all the way up to the Executive Chef. Great training and grounding.
What were the challenges along the way?
I suppose being young & putting in the long and unsociable hours was hard to deal with at the beginning, separating yourself from your family and friends, missing birthdays, Christmas, nights out, living abroad, all that stuff. The long shifts didn't bother me so much, because if you truly enjoy what you do, the time flies. Also, you fellow chefs become your new friends.
What are the best things about being a chef?
The variety that comes with the job, the excitement of the events we do, the range of people we meet, the constant changing of menus, pushing ourselves to achieve the best.
The camaraderie in a kitchen, I believe, is unique.
What advice would you give somebody looking to start a career as a chef?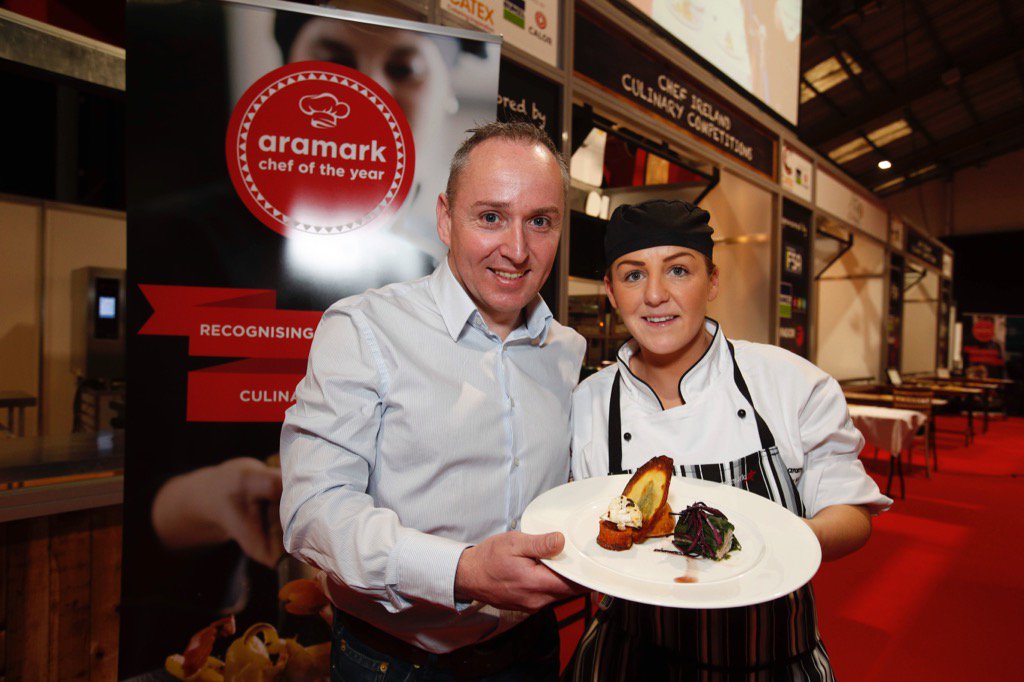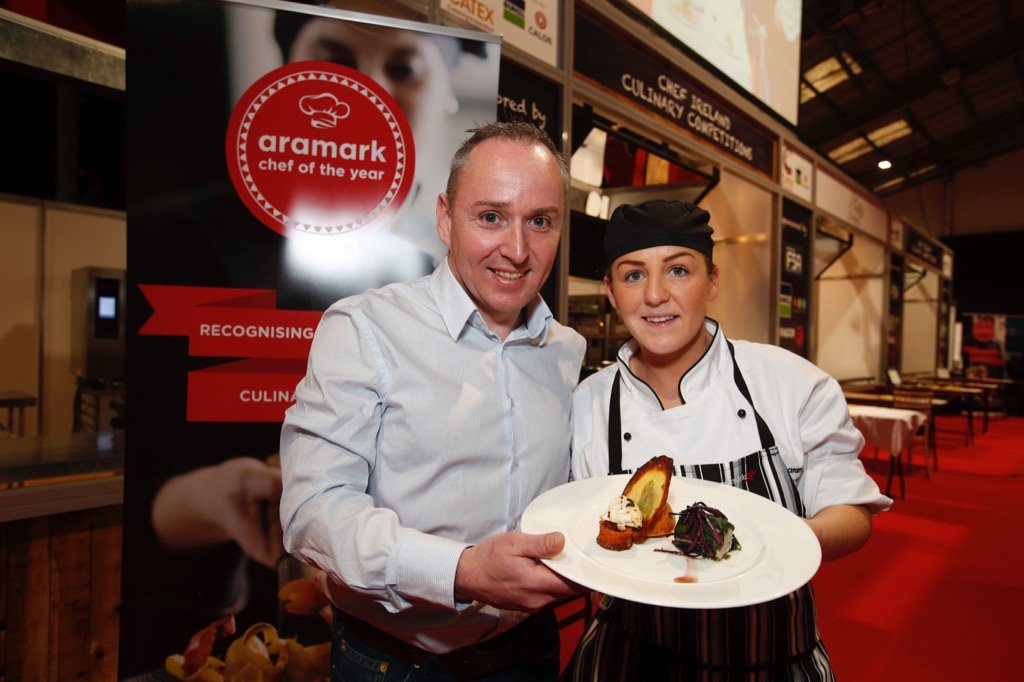 Travel. Absorb everything. Try everything. Listen to the guys who have been around for a long time. Take photos. Read books. Again, travel.
Traveling, I believe, is the best education. You learn to fend for yourself, manage yourself. You learn new cultures, meet new friends, experience new cuisines, styles of cooking. Some chefs I worked with over 20 years ago are still in touch from various parts of the world! Maybe it's a chef thing?
Thomas Butler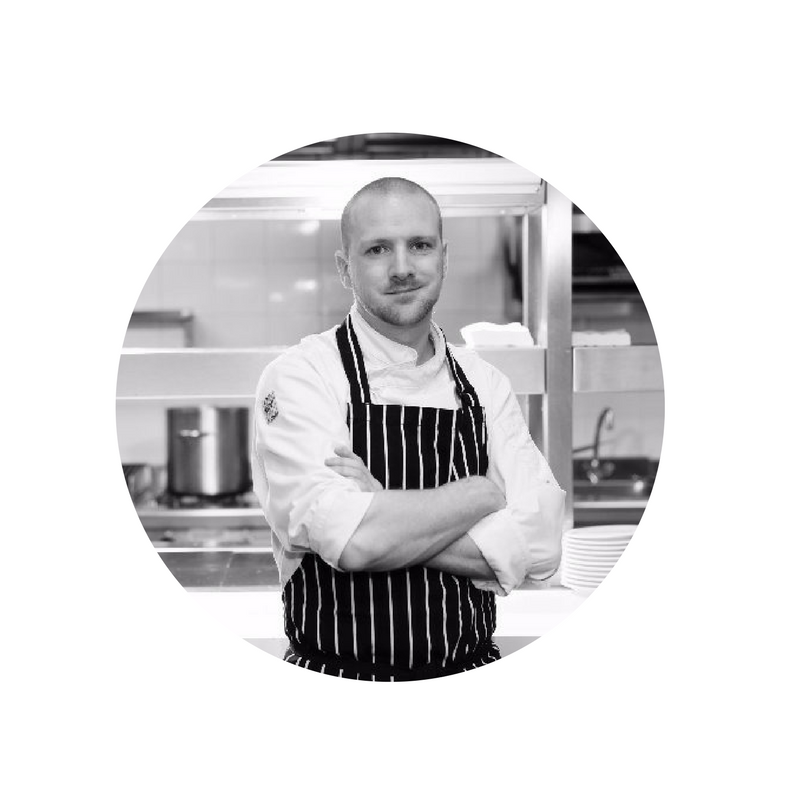 Who am I?
Thomas Butler. I am originally from Cork and now hold the executive head chef of the Radisson Blu Royal in Dublin. I have worked there for almost 5 months now.
Previous to this I was in the Talbot Hotel Stillorgan for and year and a half. Then Prior to this, I held the Executive Chef position in the Clarion Hotel Cork (now a Clayton hotel).
What type of training did you have?
I began my training in CIT almost 17 years ago and completed the CERT course for almost a year. After the CERT course I then moved to Dublin to do the BA in Culinary Arts where I graduated with a degree in 2005.
I have worked in kitchens in Australia and France as well as Cork, Dublin and Wexford.
What were the challenges along the way?
The hardest challenges were when I trained in Paris in the Michelin star hotel and restaurant. I was faced with the language challenge as well as the culinary challenges of being able to execute the dishes, techniques, and cookery. This was tough trying to balance the above and working in a very fast-paced environment.
The other challenges in the industry over the years was the bad attitudes of chefs and the ego's involved as you progressed throughout the ranks from CDP to senior CDP to Sous etc. In the best kitchens like the Four Seasons (now Intercontinental) there are cutthroat and tough ruthless chefs fighting for recognition and position.
What are the best things about being a chef?
The best things about the job I do is getting to train and develop great young people that are keen to become chefs. Seeing the performance of them raise as they progress throughout the years of service.
Also, I have worked with a lot of special needs staff members and being able to make a difference to them in their lives is also a factor that makes the job very worthwhile and satisfying for me. I also get a real kick out of never really stopping the learning process as food is so different from county to county and country to country.
What advice would you give somebody looking to start a career as a chef?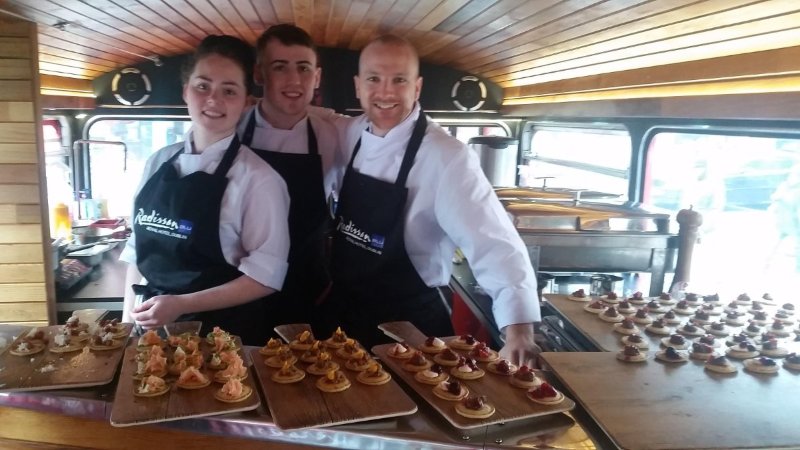 Definitely, they have to be passionate about food and be dedicated to the cause. It is a long time before they will reach the glamour of plating up food on a pass as the likes of Masterchef portrays on the TV. Also, there is a lot of hard work and unsociable hours involved.
Forget weekends and Saturday nights off as this is the job. But it is extremely rewarding and is a real skillful craft when mastered and I don't think any chef who is really worth their salt ever finished mastering such an art.
Conor McAlonan

Who am I? Why did you want to become a chef?            

My Name is Conor McAlonan, Head chef at Blizzard Entertainment, Cork and I really can't pinpoint why I wanted to become a chef. It has always been what I wanted to do from a very young age. It really is something that I was drawn to from a young age and kept pursuing.
What type of training did you have?
I started in a small cafe at 14 and then joined the Army to pay for College. After that, I earned a degree in Culinary Arts and continued working in various restaurants and hotels. I also read a lot of books about food and the industry in general.
What were the challenges along the way?
You need to learn to adapt and take stress quite well. I also think that you must learn to get along with a lot of different personalities and cultures. I also think that more than almost any industry, you have to find the work/life balance.  It is hard, but finding an outlet is imperative for success.
What are the best things about being a chef?
The kitchen, in general, becomes your home. The family environment is one of the best you will come across. I also think that it's one of the few careers where you can literally learn something new every day. It's multifaceted and you can also choose where you want your career to go.
What advice would you give somebody looking to start a career as a chef? 
Work Hard. You will never make it if you don't have a work ethic.
READ. Books, newspapers, magazines, and business sections. It is a business after all and financial acumen is important
Work in the best places you can possibly work. When you are young, don't worry about the money. Get out there and get learning.
Get another degree after a few years. It can help as you get older to find new paths in the industry. How Many 65-year-old chefs do you meet?  I am learning this now.
Find a way to relax and unwind. We all had a drink and maybe a little more,  but do it in moderation. Preferably find something that puts you outside, we are in a kitchen all day. Go outside and get some fresh air.
HAVE FUN!  Laugh every day and don't take yourself to serious.  It's only food and the world will continue to turn if you burn things.
Lynda Booth

Who am I?
I am Lynda Booth, director, and owner of Dublin Cookery School. We are Dublin's largest cookery school and offer a range of weekend and evening courses. Our prestige course is the three-month full-time course which opens up all sorts of avenues into the Irish food industry.
The course includes a stage at a top Dublin restaurant and we work hard to match work placement with a student's preference. We have great contacts across the city.
Why did you want to become a chef?
I don't think I ever actually planned to become a chef. I wanted to learn how to cook and one thing led to another and I found myself working as a chef more by accident than design.
What type of training did you have?
I guess I worked with different chefs who inspired me.  At the highest level of fine food, I worked at Michelin two-star level with Raymond Blanc in Oxford. That was an extraordinary kitchen and I have been back since for shorter spells to keep abreast of new ideas.
I learned a great deal at a small fish restaurant in northern Italy and about feeding larger numbers at a catering company in Vancouver. My training evolved as I traveled and was mainly in the kitchen of hard knocks!
What were the challenges along the way?
The main challenge was to find work from which I could keep learning. No restaurant wants you to change specialty once you have reached their required standard. There has to be a compromise.
Working hours and conditions were crazy in some of the kitchens I found myself in but if I was learning along the way, I was happy putting in the hours.
 What are the best things about being a chef?
For some years my husband moved around the world and I was always able to find interesting work. There are not many professions which are so flexible. The term "chef" may be limiting but there are now so many opportunities in the food industry, from developing products, to cooking on yachts, to food styling and food consultancy.
I have loved teaching which is not something I set out to do initially and I am a few weeks away from finishing my second book which has given me huge satisfaction.
What advice would you give somebody looking to start a career as a chef?
Our three-month course is a quick way to find out if some aspect of the food industry is for you. It gives you a strong core knowledge which opens up all sorts of professional opportunities.
There are so many avenues you can go down but it is essential to building a strong foundation. Knock on a few doors, work with a talented chef or two, or in an area that interests you. There are so many diverging paths – I guess that is what I love most about this industry.
Courses in Culinary Arts & Catering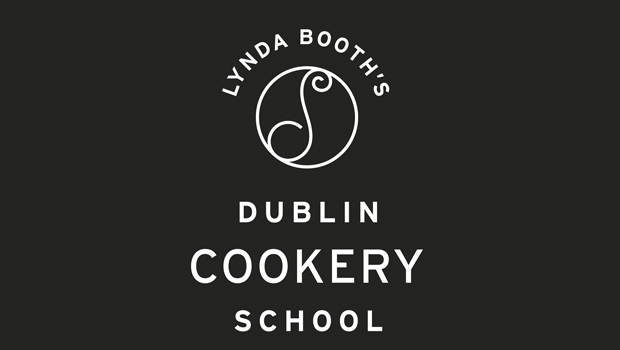 Click on the link for more information
Full Time:
Professional Three Month Certificate Cookery Courses ( Next course 11th September – 1st December)

Click on each link for more information & course start dates
Full Time:
Bachelor of Business in Culinary Arts
Higher Certificate in Arts: Culinary Studies
CPD Courses:
Bachelor of Arts in Culinary Arts (one day per week over 2 to 3 years)
Bakery, Breads & Pastry (13 weeks, 1 evening per week)
For information on all of the above courses visit http://www.cit.ie/th


Click on each link for more information & course start dates
NEW – Culinary and Gastronomic Sciences (CAO Code GA378 / GA382)
Three/ four-year degree for students who have a passion for food, as well as an interest in science. Graduates can work in food research and development and/or as chefs. Includes a 12 week and a 30-week work placement.
Link: http://www.gmit.ie/culinary-arts/bachelor-arts-honours-culinary-and-gastronomic-sciences
Higher Certificate in Culinary Arts – Professional Chef Programme (CAO Code GA361)
A two-year chef training course that provides students with key culinary skills within a realistic working environment. Includes a 12-week work placement.
Link: https://www.gmit.ie/culinary-arts/higher-certificate-culinary-arts-professional-chef-programme
Bachelor of Business in Culinary Arts Management (CAO Code GA372)
A three-year degree combining business skills with practical chef training. Includes a 30-week work placement.
Link: https://www.gmit.ie/culinary-arts/bachelor-business-culinary-arts-management
---
Looking to start your job search? Check out our latest roles on Rezoomo now
---