We have the latest upcoming recruitment events for you to mark in your calendar around Ireland & The UK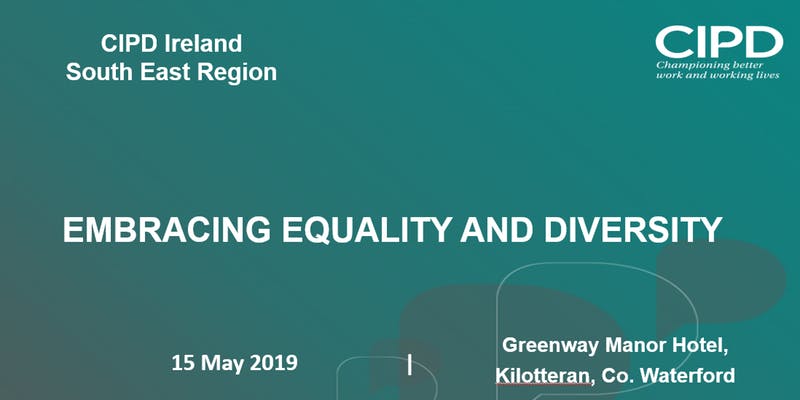 1.CIPD Ireland
Embracing equality and diversity
Diversity in the workplace is to be embraced. We invite you to come and have a brunch blaa, network and learn about how to embrace diversity. We need to embrace and support diversity in our workplaces in order to do our part Towards Responsible Business' Ireland's National Plan on CSR 2017-2020. We will have a presentation and two practical workshops so HR professionals/business owners/L&D practitioners will understand how to get started or enhance existing practise in the management of diversity.
Event Details: Wednesday, 15th May 2019, 12:00 IST Add to Calendar
Location: Greenway Manor Hotel, Old Kilmeaden Road, X91 X4RP, Kilotteran View Map
********************************************************************************************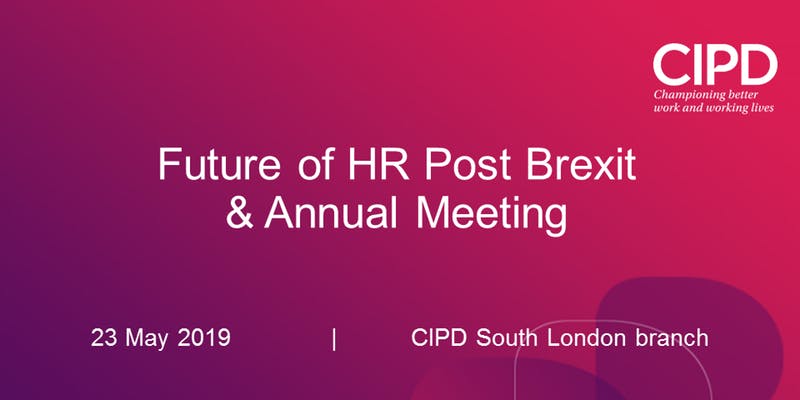 2.CIPD
Future of HR Post Brexit & Annual Meeting
It's that time of the year again when we hold our branch Annual Meeting and when we ask you to help us shape the future of the branch. We need your ideas, opinions and enthusiasm to design a programme of events and activities to engage our members in the year ahead.
We will be using the occasion to have a discussion about technology Future of HR post Brexit with Chief Executive of CIPD, Peter Cheese, and will also be joined by Blanca Grey from the EU Exit Immigration Strategy department from Home Office.
Event Details: Thursday 23rd May 2019, 18:30-20:30 BST Add to Calendar
Location: Croydon Conference Centre, 5 – 9 Surrey Street, Croydon, London, CR0 1RG View Map 
********************************************************************************************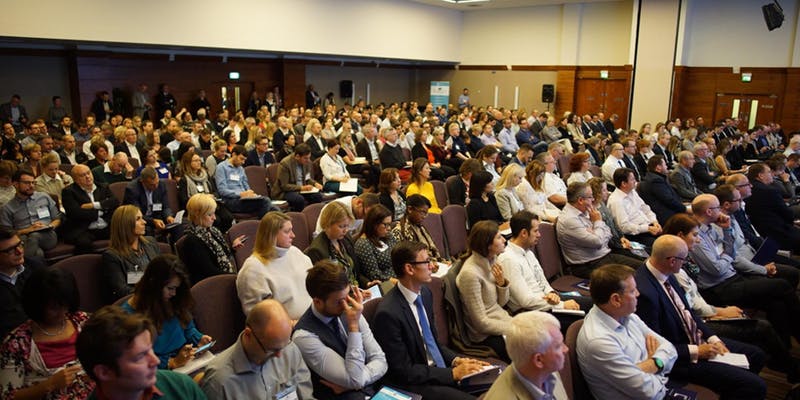 3.Executive Leaders Network
GDPR Conference – 'One Year On'
After 2 hugely popular Data Protection Conferences in 2018, we are back in 2019 with another jam-packed day of presentations, workshops and roundtable discussions supporting your continuous personal and business development.
*** New speakers confirmed from the ICO and Direct Marketing Association ***
The themes we will be focusing on are:
GDPR – 1 Year On | Latest on ePrivacy Regulation | Best Practices by Department focusing in on Marketing, IT & Security, HR and Compliance
We will be discussing the latest developments of the GDPR as well as what has been learnt from the first 12 months from UK business as-a-whole and the ICO commentary. We are focusing more on the common pitfalls, plugging the gaps and creating a defendable position should you breach. There will also be sessions providing the latest views on ePrivacy regulation and the most up to date information on staying compliant but effective with email marketing.
Event Details: Thursday, 16 May 2019, 08:30 BST
Location: Madejski Stadium, Junction 11 M4, Reading, RG2 0FL, United Kingdom View Map 
********************************************************************************************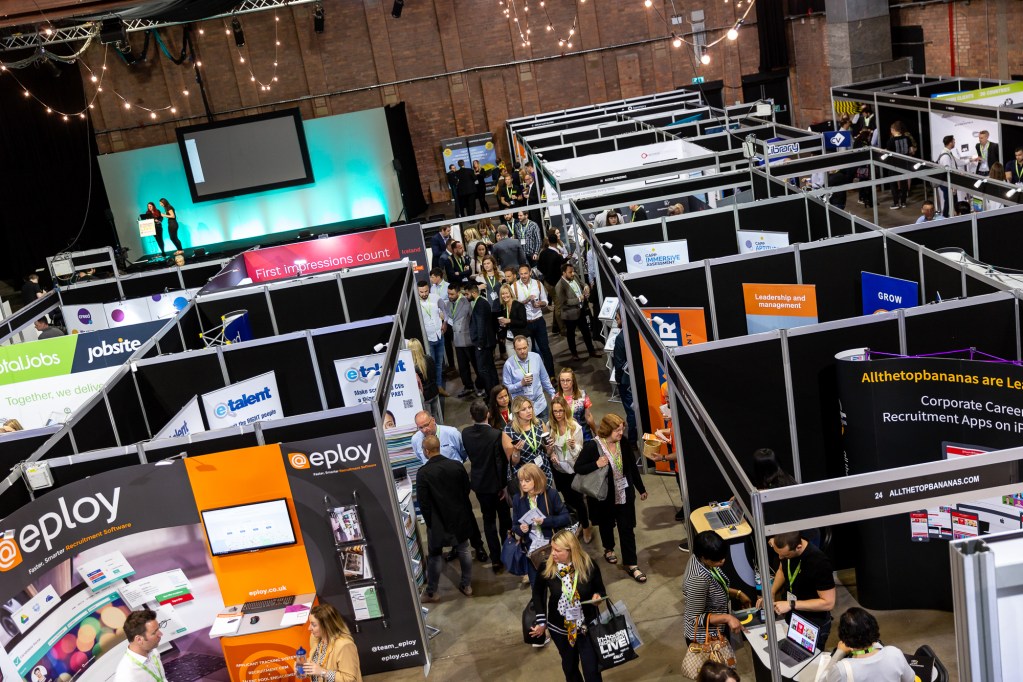 4.IHR
In-house Recruitment Live Manchester
On the 9th May 2019, thousands of In-house Recruiters, industry visionaries and disruptors will gather for the return of In-house Recruitment Live Manchester. This 1-day exhibition will present an abundance of opportunities for you and your team to push boundaries and discover new and better ways of recruiting.
With a medley of high-value seminars, keynotes and panel debates, our unrivalled speaker line-up is hand-picked for their detailed industry knowledge and expertise to share the secrets of their success with us.
Join us at Victoria Warehouse and take advantage of meeting ground-breaking brands and thought leaders you wouldn't otherwise have the chance to meet!
Event Details: Thursday, 9th May 2019, 09:00 am – 18:00 pm BST
Location: Victoria Warehouse, Trafford Wharf Road, Manchester, M17 1AB
********************************************************************************************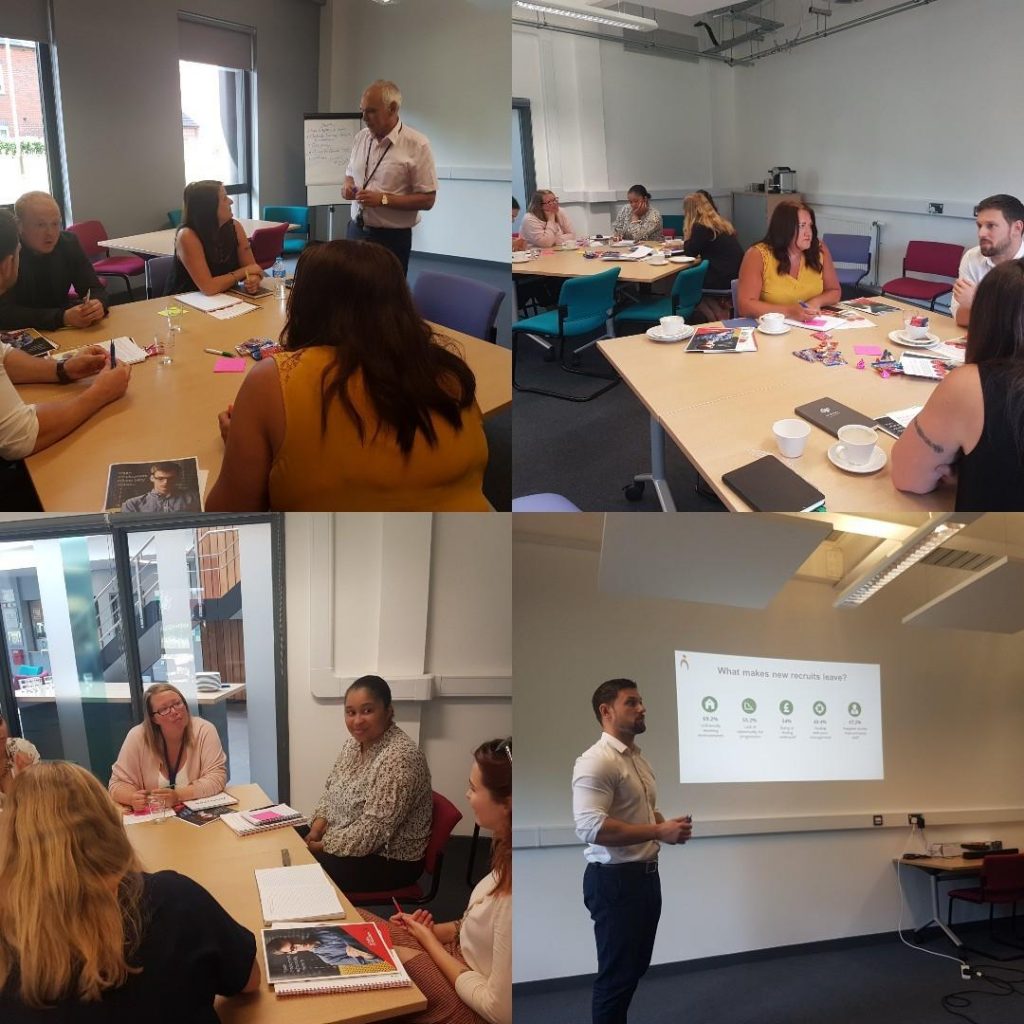 5.Access Generation CIC
HR: Taking Control of Attraction & Recruitment
Join Access Generation CIC for a free half-day workshop to learn from the experience and insights gained from their research of over 450 companies. Find out the do's and don'ts for the candidate journey, support content and employer brand to help you attract and recruit the right candidates.
This training workshop will include guided activities and conversations.
Workvine, an HR tech company who help businesses attract, recruit, engage and train, have sponsored Access Generation to assess 150 business career pages and will be revealing the results and sharing some learnings during this workshop.
Event Details: Wednesday 22nd May 2019, 10:00 am – 13:30 pm BST Add to Calendar
Location: Workvine, Florence House, St Mary's Road, Hinckley, LE10 1EQ, United Kingdom View Map
*********************************************************************************************
Have a recruitment event coming up in May? Email details of your event to [email protected] to get it featured for free